Introduction
The Quick Install (or "Userless Install") feature allows the App Store administrator to send a specific URL to an unlimited number of users to install a specific application. Using this URL, the user will be able to install the application without having to first register with the App Store, and onboard the device.
** NOTE **
This feature must be enabled for your account, otherwise the URL will not work for your account. If you would like this feature turned on, please contact sales@app47.com.
** NOTE **
How to Properly Implement Quick Install
Enable Quick Install
From the portal dashboard, click on App Store and then My Apps.
For the app you would like enabled, click edit, then select the Users tab.
Select the checkbox for Allow this app to be installed via Quick Install Feature.
Lastly, click on the Save button to save your changes, or Cancel to discard all changes.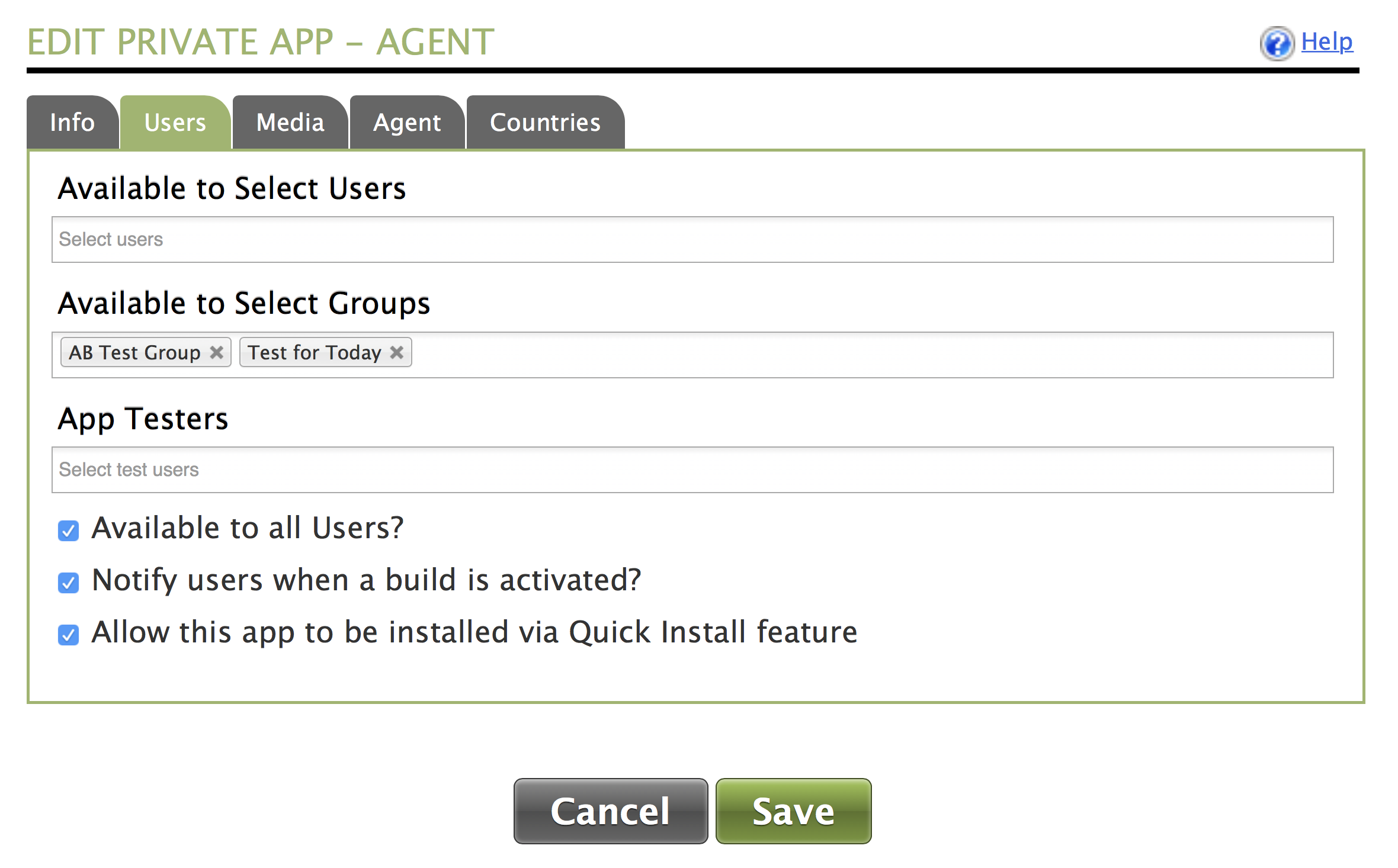 How to View the Quick Install URL
On the portal dashboard, the URL can be found by clicking on the Private link just under the app name and icon.

Clicking on this link will reveal the URL to start the quick install process for this application.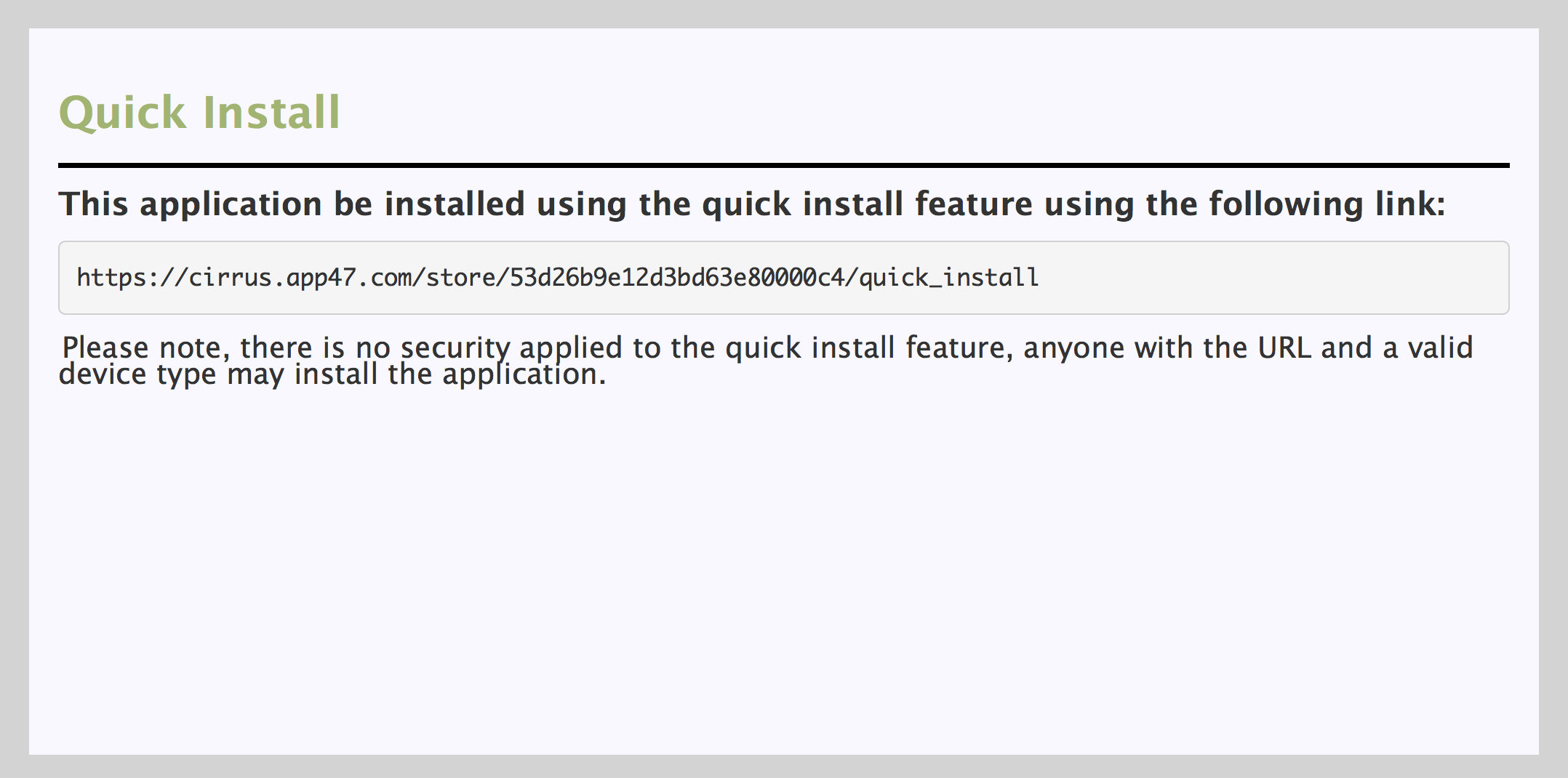 You may also provide a Vanity URL to redirect the user to if they want to forward the install link to another device.
User Experience
What Does a User with an Unsupported Device Experience?
When the user opens the URL on an unsupported device, the user will see the following view.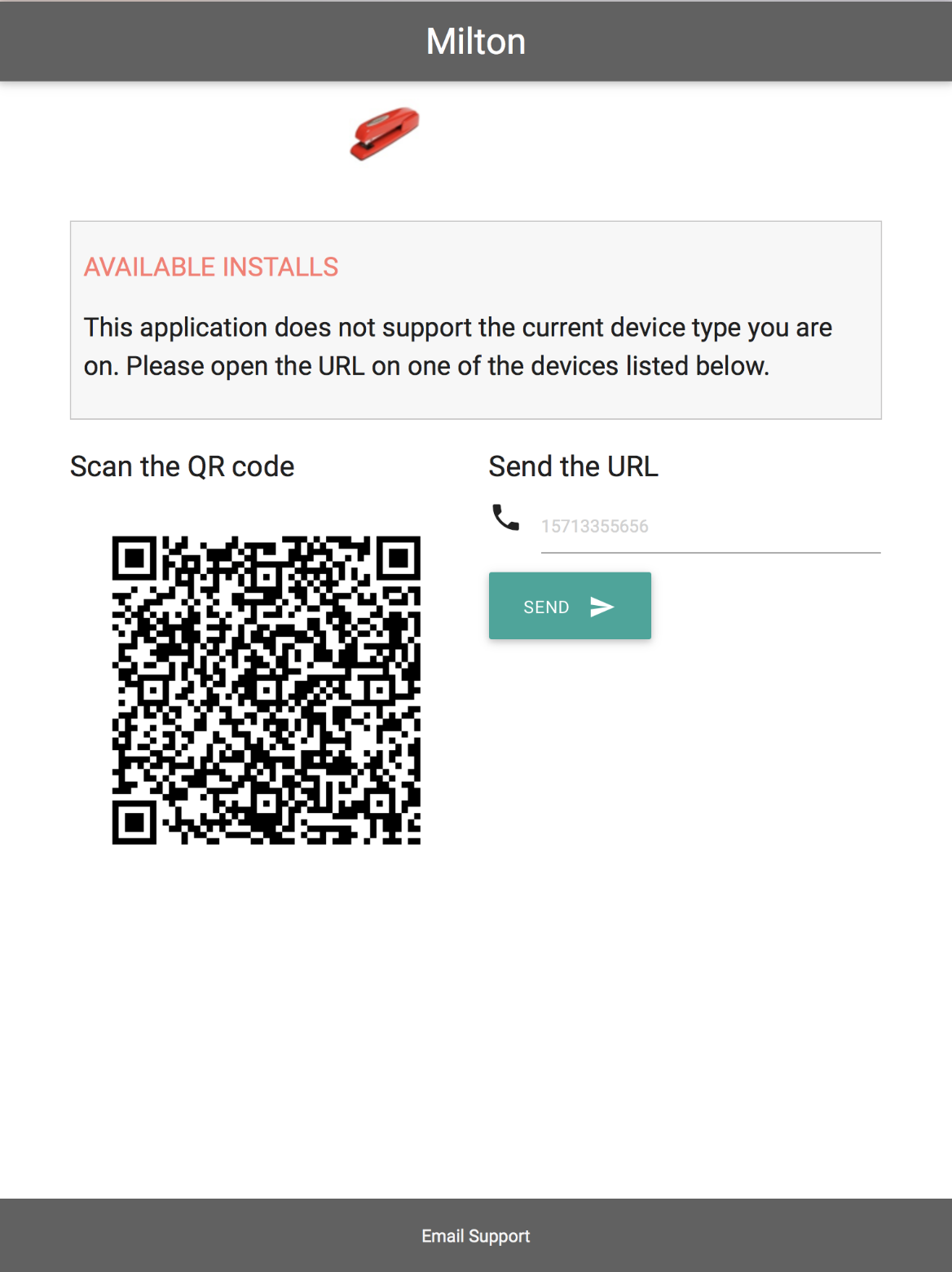 The user can scan the URL with another device user forward the URL via SMS to the second device.
What Does a User with a Supported Device Experience?
When the user opens the URL on a supported device, the following UI will be shown.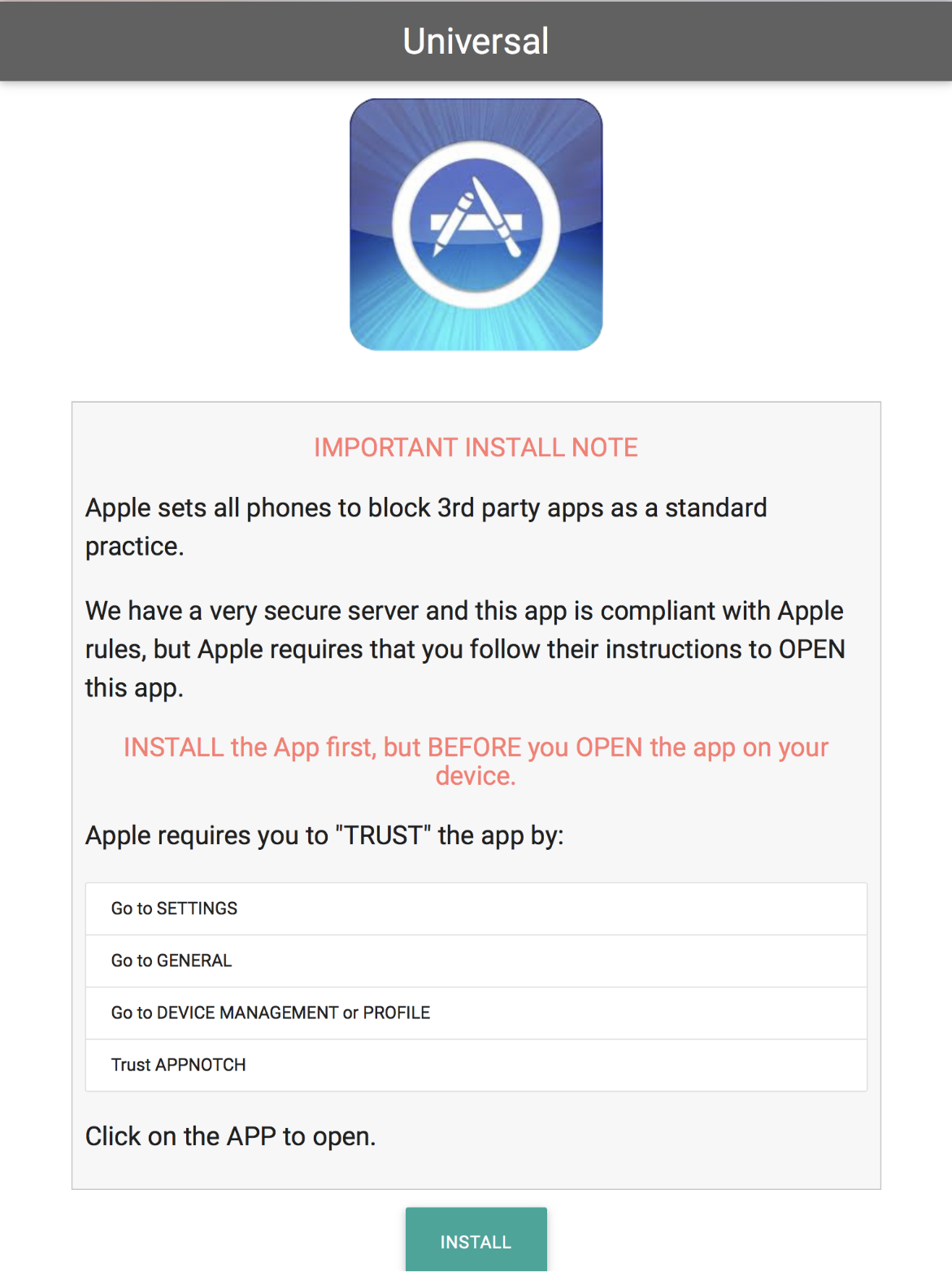 The specific instructions are unique to the platform, the image above is for iOS, however specific instructions will be given for Android and Windows.
Once the user clicks Install, the install process will being and the app will be installed.
How to Set an Account Default for Quick Install
Sometimes, it is necessary to provide quick install for all apps that are created for your users. This can be turned on by doing the following.
Navigate to Account and then Info.
On the information page, click on the green Edit button.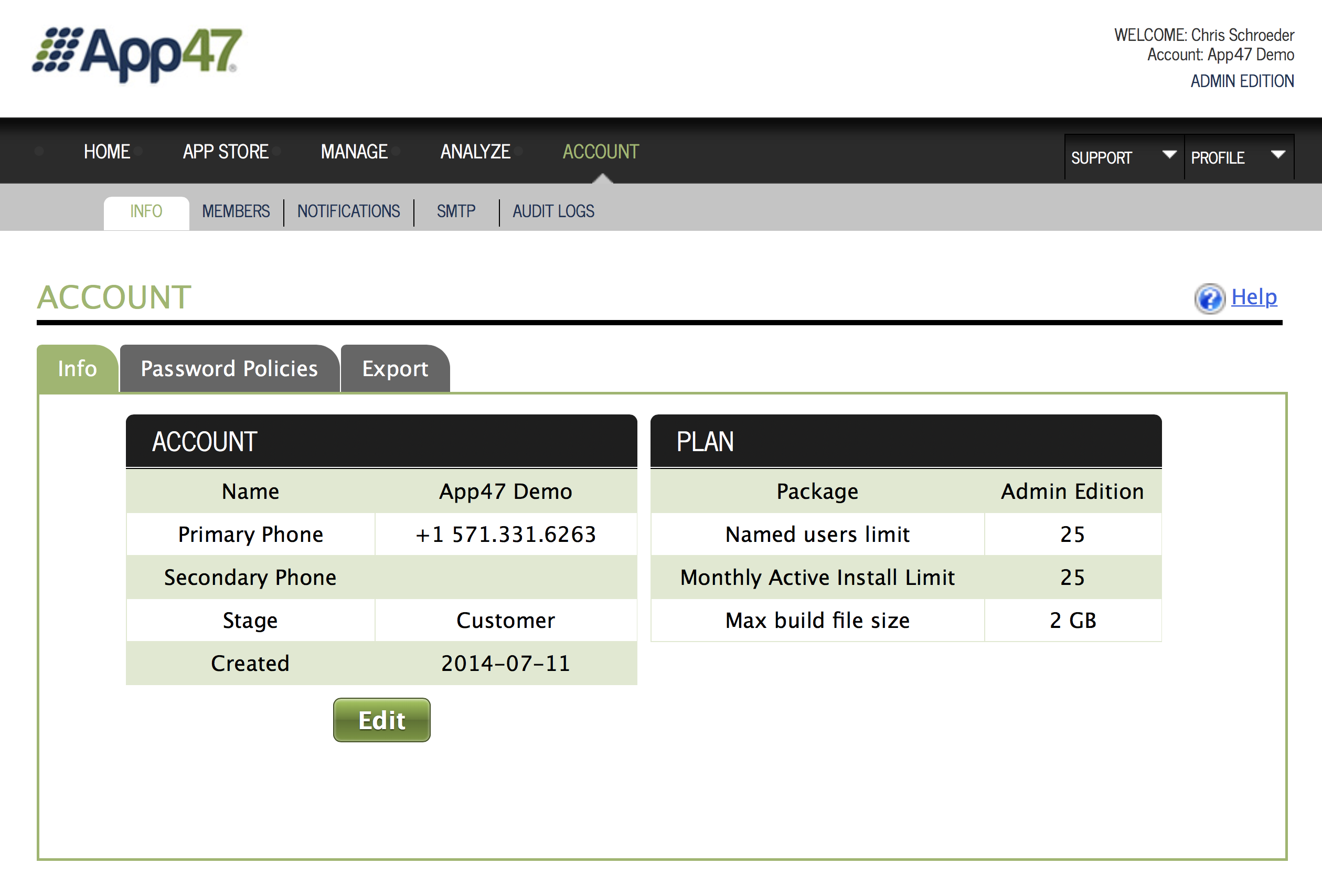 This will bring you to the screen for editing your account information.
Mark the checkbox for Default value for quick installs on Private Apps so that this feature will be turned on.
Click on the Save button.