Introduction
The following page is an example on boarding experience for an iOS user invited to the store via email where the account has configured an iOS container. This will happen for local, AD and LDAP users.
Receive email
The user will receive an email with a link to start the on boarding process. Included in this example is a user who requires the use of a one time passphrase. This is an optional setting when creating the user. If the user does not require a passphrase, one will NOT be included in the email.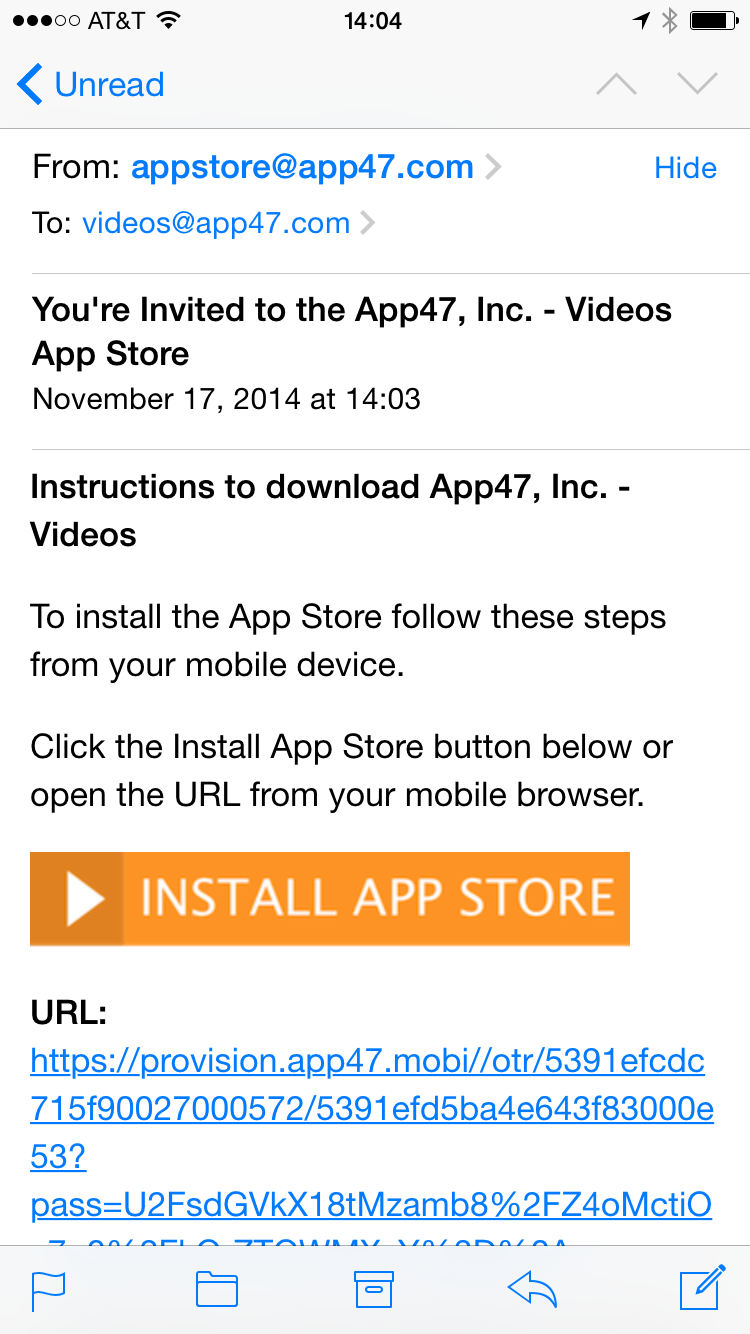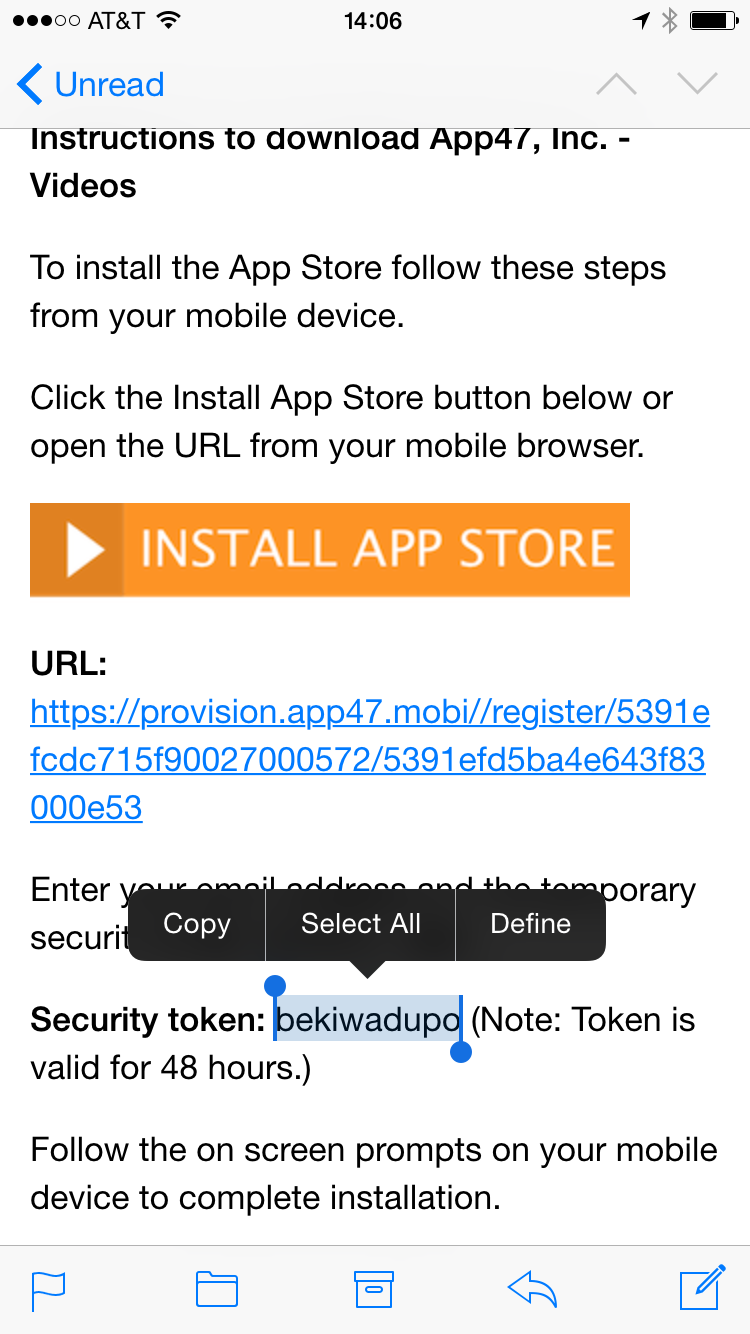 The emails sent from your account can be modified to suite your needs and branding scenario.
Registration
Once the user clicks the link, they will be asked to download the container to get started.
Click the "Download" button to start the download, and then click "Install".
The install will start in the background, click the "Home" button on the device to find the installed iOS container. Click on the app to continue to the next step.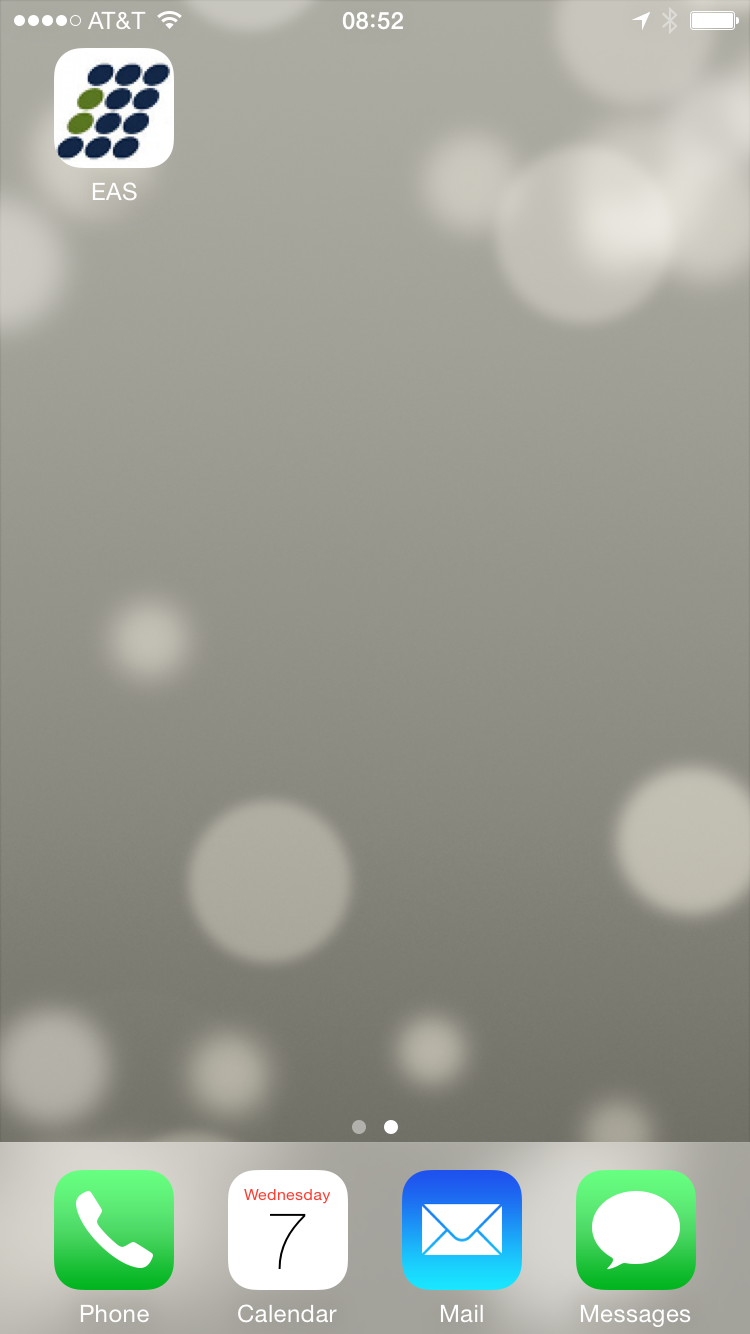 Authentication
Start the authentication process by entering your email address
Click the "Next" button.
If the user has a password or passphrase, they will be asked to enter it.
If the username and passphrase/password are correct, they will see the authenticated screen. In order to enable the iOS security features, the user will need to enroll their device with the system.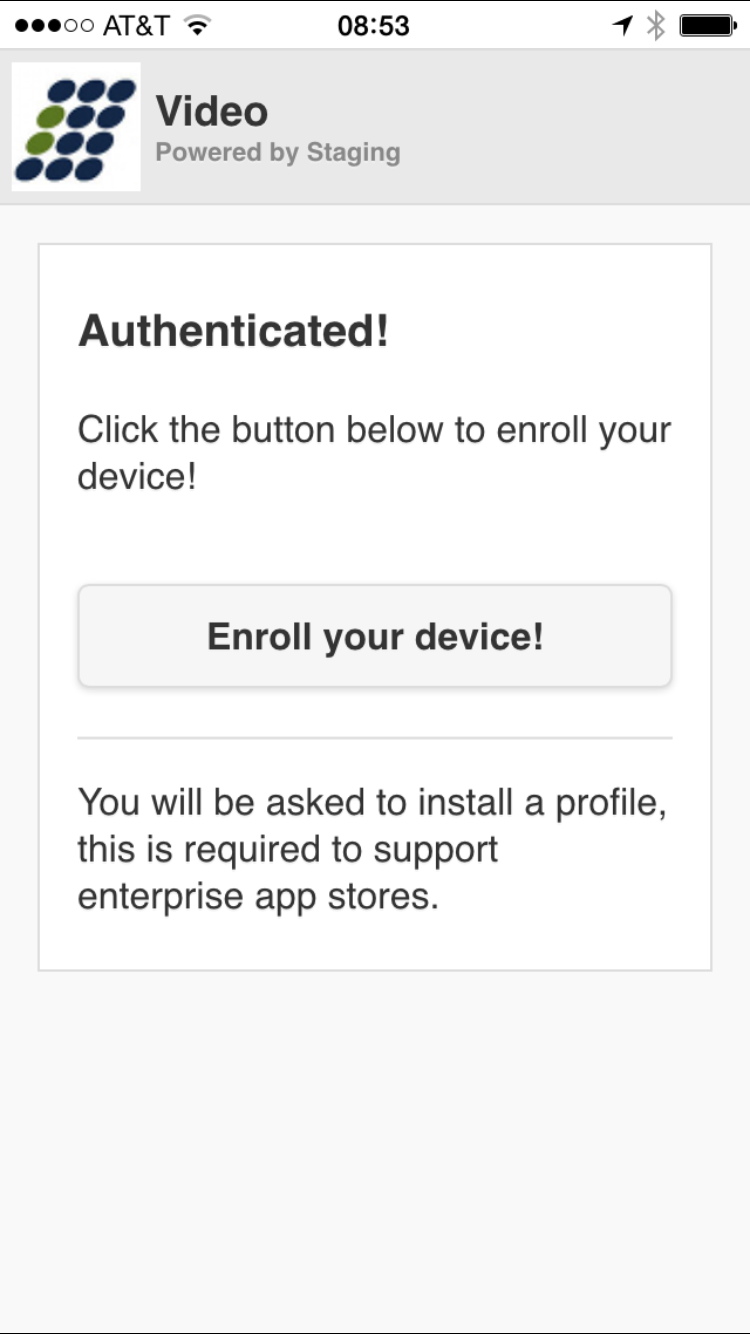 Click the "Enroll your device!" to get started.
Enroll Device
A number of screens will appear through the process, resulting in the final profile installed screen.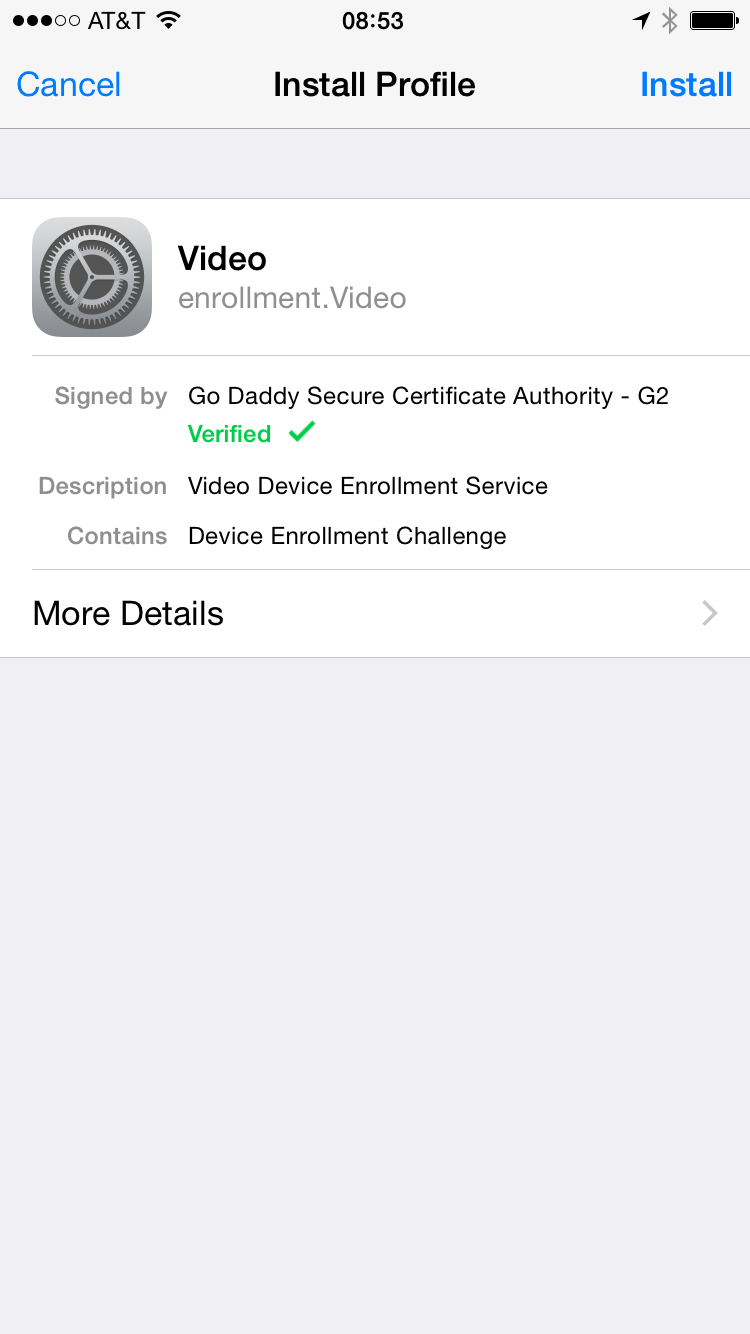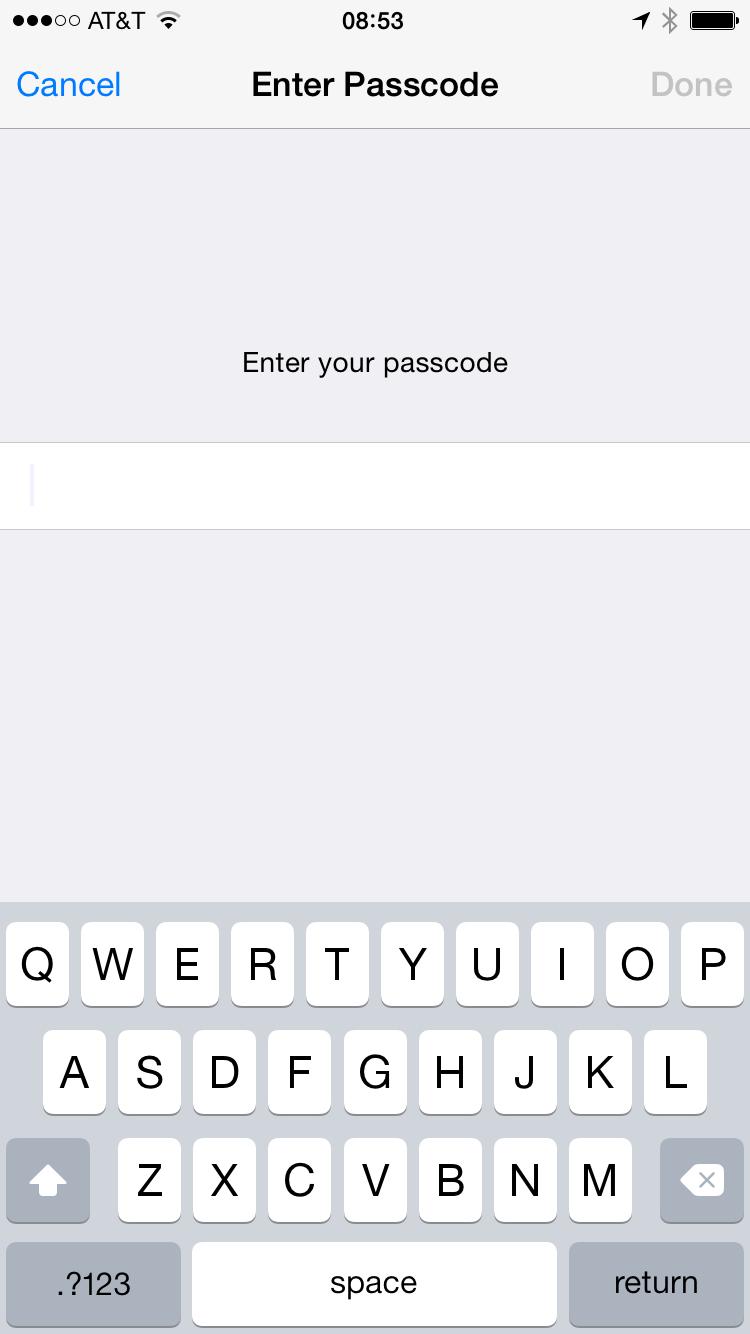 Click the done button.
Installed App Store
Click the home button and the newly installed app store as well as a status app will be present on your home screen.
The container based app store will give the user access to their apps: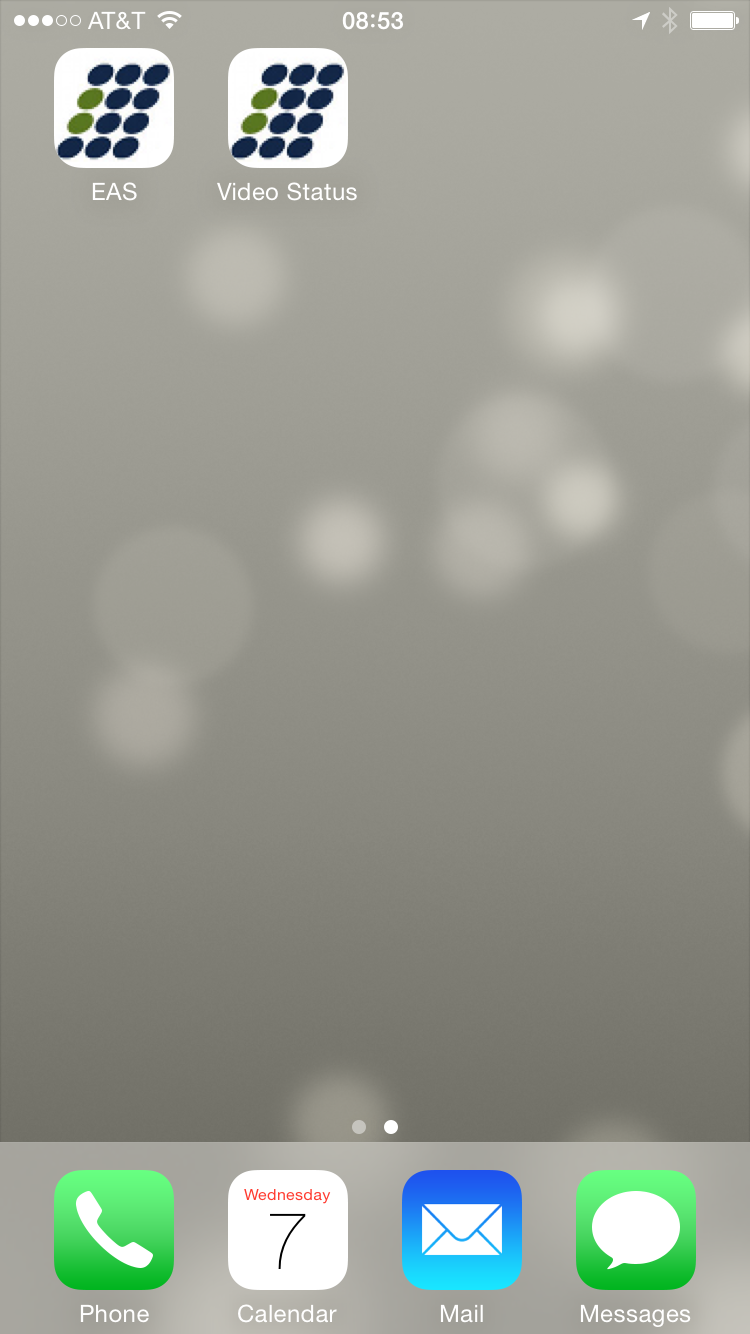 Where the status view will give the current status of that registered device: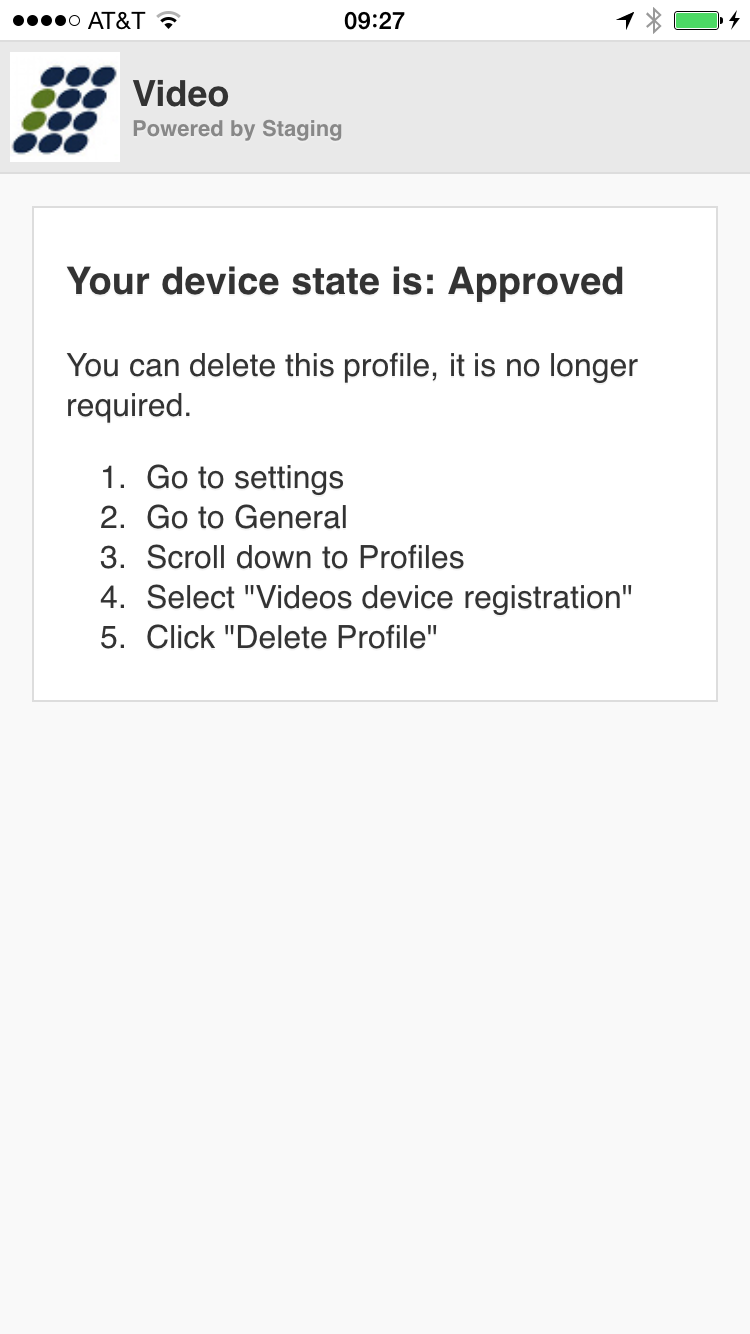 This app can be deleted at any time, please follow the instructions on the status view to delete the profile from your device. It will not affect the status of the customer's device.